Welcome!
"KEYA" is an emerging Legging Brand conceptualized to provide maximum comfort for the ones who desire the best. Any good product requires thorough R & D with immense amount of patience. We at Keya leave no stone unturned to offer you the most comfortable, fashionable, stylist Leggings of unmatchable quality to meet high expectation.
We have a direct control over the entire manufacturing process right from the selection of raw cotton from the famers to ginning, spinning, knitting and ultimately garmenting which gives us the winning edge to maintain consistency in quality always, which is the only barometer desired by our patrons.
Know More
Popular
New arrivals
Best Sellers
Specials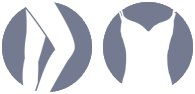 Quality of the Classes at the price of the Masses.
Not to boast, but Keya is a part of reputed industrial group dealing in textiles for nearly 5 (five) decades. Based in Kolkata, our group has achieved accolades in all the spheres ventured into and today the group turnover is pegged at 400 crores +.
Know More